My name is Wanda. I have been a Psychic Medium for 16 years. I found my gift when I was very young and since then I have been helping people find Psychic Readings.
People's lives are becoming more chaotic, and they are often subjected to high amounts of stress, which may have an impact on their mental and physical well-being. It is just one of the many reasons why people all around the globe are seeking solutions that may not be found in the domain of common sense. And here is where psychics, who employ extrasensory perception (ESP), come in, delivering individuals the answers they seek.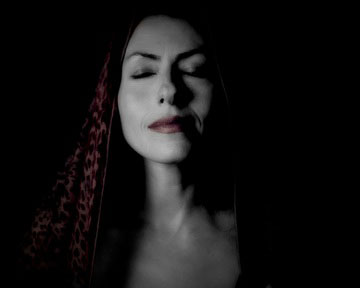 According to surveys, Psychic Readings are becoming more popular among individuals of all ages, and for good reason. Psychics use telepathy or clairvoyance to comprehend information that is often concealed from others. It's worth noting that Psychics have been around for centuries, and the phrase comes from a Greek word that refers to the human mind and psyche.
Those who wish to immerse themselves in this realm must work with someone trustworthy and dependable. A platform like Psychics Near Me offers benefits, and it is a psychics' community to which anybody may join. All you have to do is join up and register for free to acquire all the information you need, including the names of the greatest psychics in your area.
We are a dynamic platform where members of the community may exchange information and thoughts. They may also ask and answer questions from other enthusiasts. The comprehensive resource includes psychic readings, tarot readings, palm readings, and astrology. The data is organized into numerous categories to assist users locate what they're looking for.
Some of the subjects covered are psychic-proven ways for mastering inherent psychic talents, what a spiritual reader is, and what channeling is. Those who want to learn more about Numerology may get the knowledge they need before embarking on their trips. Psychics Near Me has earned the confidence of its readers by keeping them up to date on the newest developments in the industry.
Those looking for a reading will be glad to learn that the site provides information on reputable psychics in their region. If they desire, people may seek for psychics in the United States, Canada, and the United Kingdom. They might also narrow their search to cities close to them. That is how it became a one-stop reading resource.
If you have any questions at all feel free to contact me any time. We will try to respond as soon as possible.